We are very pleased to announce that we will be OPEN to customers from TUESDAY 16th
Our usual opening hours apply (10-5 Tues-Sat) and will will of course be taking all the necessary precautions to ensure you have a safe visit.
WE LOOK FORWARD TO WELCOMING YOU
The Rug and Furniture Company

Matt Harrison worked in the rug and furniture business with his father, Colin, from an early age. He graduated as an exhibition designer in 1996 and after working in Hong Kong, Australia and the Far East, bought Oriental Imports when his father retired in 2004.
Since then he has combined his love for design, product and travel and applied his extensive experience and created, what we believe, is the most unique and inspirational store in the country.
He continues to build on his experience and still employs the same values today that his father did when he founded the company over 50 years ago.
With regular trips overseas to seek out the rare, unique and beautiful, to bring back to be enjoyed by our ever discerning customers. Only by going directly to the source can he ensure quality, authenticity, value for money and ethical trading and renewability.
We consider our suppliers as family and friends, as indeed we do many of our customers; from these close relationships has good business been achieved.
From the early days of the Abington Square shop in Northampton's town centre, Oriental Imports has grown. We now trade from our largest outlet yet, a 10,000sqft warehouse a stone's throw from the M1 motorway.
Our new online arm 'The Rug & Furniture Company' is the natural progression, a website developed to bring the unique treasures and wonders of the iconic Northampton store to a national and international audience.
We have an envied reputation in the town and our industry as being truly committed to quality, value and choice, delivered in a friendly and relaxed environment as well as offering a refreshing alternative to the increasingly uninspiring high street chains.
Come and see for yourself - you really won't be disappointed.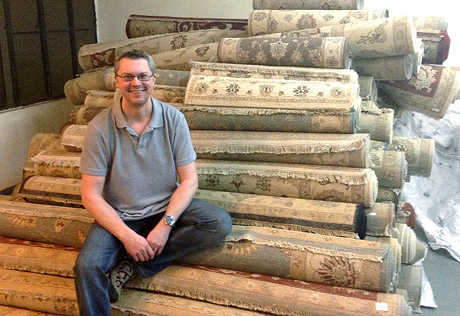 ---